Come and experience one of greater Cincinnati's best kept secrets, the Northern Kentucky Wine Trail. Visit three local wineries and taste 18 different wines on a 3½ hour tour for only $54!* This tour is perfect for those wanting to impress some out of town guests or simply try something new on a Friday night or weekend afternoon.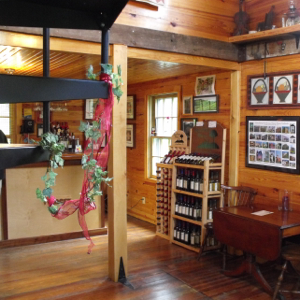 Group of 6-8 $54 per person (for groups larger than 6 people, only the stretch Lincoln is available, 9 is possible depending on body type)
Group of 5 – $325 ($65 per person)
Group of 4 – $300 ($75 per person)
One couple – $250 ($125 per person)
Here's how it works. This tour is available Fridays 4:45 – 9:15 PM (Friday start time can be as late as 5:30 PM if necessary), Saturdays 1:45 – 6:15 PM and Sundays 12:45 – 5:30 PM and meets for pickup in the parking lot of the Anderson Town Center. The tour lasts approximately 3 and ½ hours, allowing 45 minutes at each winery. Each participant may enjoy up to 6 tastings at each winery. Find something you like and purchase a bottle to share with your group while en route to the next winery. Think you might get hungry? Pack a picnic basket to enjoy while wine tasting. Many folks bring along an assortment of cheeses, meats, fruits and chocolate.
See more about the unique hearse limousine here.
Alternate locations for pickup and drop-off can be arranged. Just call or email with the address and we will let you know if it is possible and what additional charge may apply.
Pick 3 wineries on your own or choose one of the routes we suggest.
Atwood Hill 
Route A – Stonebrook, Camp Springs, Seven Wells
Route B – Generation Hill, Redmans, Atwood Hill
Route C – Generation Hill, Atwood Hill, Verona Vineyards
Types of wines available range from dry, full body reds to light whites and sweet fruit wines.
Pickup your NKY Wine Trail passport and have it stamped at each location and you are one winery away from getting your free Wine Trail Coaster.
Price includes tax but not tip. Tips are at the discretion of the passengers. $50 non-refundable deposit due at time of reservation.